At home, on the road, anywhere you are, you'll find your sanctuary with Asilo Yoga & Wellness.
Online Subscription
Yoga
Connect wherever you are
View all of our video content whenever and wherever you are by simply using any device.
Weekly Classes
A vast library of yoga classes
Unlimited access, anytime, anywhere to classes being added weekly in our video library.
Access Anytime
Always available
Access on demand, recorded classes any time of the day or night: all on your schedule.
Live-Stream Classes
Live-Stream Schedule via FB LIVE! ALL live-stream classes are FREE for AsiloYoga.com subscribers. Just go to my FB page "AsilaClaire Prema Baldry"
If you're not a subscriber, please donate what you can! DONATIONS can be made via:
Venmo (@asiloyoga) or PayPal (williambaldry@gmail.com) or Zelle (asiloyoga@gmail.com) or CashApp ($AsilaClaire)
***The Next Sunday AsiloYoga Church is *TBD* Starts at 10:00am ET, 9:00 CT 8:00 MT, 7:00 PT 
60-90mins of Sweet Gentle Vinyasa, Vinyasa to Yin or All Yummy Yin (I like to offer a variety!) 
In-Home
Personalized yoga classes in your home:
Now offering private yoga classes (in person or virtual via Zoom) in your own home. I will customize the sequence based on your personal desires and needs. $50/hour
Spiritual Coaching
Spiritual based life coaching via Zoom:
We'll discuss opportunities and challenges you're currently experiencing in a safe and confidential space. Together we'll get you on your perfectly intended path to enhance your health and well being…finding purpose, meaning, and fulfillment in every aspect of your life!
"There's a Spiritual solution to EVERY problem"-Dr. Wayne Dyer (my mentor).
$50/hour, payments via Venmo (@asiloyoga), PayPal (williambaldry@gmail.com), or Zelle (asiloyoga@gmail.com).
 "Far out at sea, a tuna fleet surrounded a group of spinner dolphins swimming over a school of tuna, catching them in a gigantic net. Small, powerful speedboats circled the animals, creating a wall...
read more
How to Donate at Asilo Yoga
Donations for Live-Stream classes can be made via:
Venmo (@asiloyoga) or PayPal (williambaldry@gmail.com) or Zelle (asiloyoga@gmail.com) or CashApp ($AsilaClaire)
Kindly donate what you can!
I have nothing but high praise for AsiloYoga. Having the opportunity to practice at home during this unusual time has been such a treat – physically, emotionally, and spiritually. With a good dose of humor to top it off! This site allows me to select not only the type of yoga practice that fits best for how I am feeling and what I need for that day, but also allows me to select the length of the class – from 20 minutes to 2 hours. There is something for everyone here. Natalie
Asilo yoga is such an inclusive environment. All the focus is on striving and listening to yourself. Asila brings a lightheartedness to each class that makes it easy to laugh at yourself and let judgement fall away. As a fat woman, this is one of the only yoga experiences I have found in Denver that has allowed me to be and thrive just as I am and start trying to love my body as it is. Virginia
"I've always wanted to join a yoga studio but could never justify the additional cost on top of my gym membership but, at $15/mo, the quality (Asilo Yoga classes are AMAZING!) + variety (5-6 new flows uploaded per week) + value all came into alignment for me.
"Two months in, I love my membership with the Asilo Yoga website– I can get my flow on whenever it suits my schedule which has helped me be far more consistent with my practice. In fact, it's the most consistent I've ever been in nearly two decades of doing it!
"Asilo Yoga has not only helped me with pain management & injury rehabilitation from a neck injury sustained long ago, it's also been key in improving my outlook during this very difficult time. I'm very grateful to have the opportunity to start my days with Asila. Thank you!" Shelene
Asilo Yoga "a meditation sanctuary"
I am sharing this sanctuary that has had a great deal of influence to every aspect of my life. Asila holds loving and caring space for anyone and everyone. Please consider checking out the space and feel free to enjoy every moment spent here.
Big thanks Asila for always showing up, with kindness and top notch humor. And friendly reminders of the more expansive and higher work.
BIG LOVE, BIG HUGS, AND BIG UPS
to all the peeps out there, Kent S
I'm so grateful for AsiloYoga.com. It is so affordable, and the variety, quality, and quantity of content that is available is so impressive. My yoga practice is an important part of maintaining my mental health, and while struggling with being in quarantine, the shorter practices were such a gift. When I find it a struggle to get on my mat, I can always convince myself to do a short practice, and almost always end up wanting more! As a teacher, Asila offers a great mix of humor and insight in every practice, I highly recommend subscribing and practicing as often as you are able! Emily H
Asila~ You remarkable, wonderful, spectacular human being…thank you!
Thank you for enhancing my life and this world in so many incredible ways.
Thank you for accepting everyone as they are and for encouraging me to accept myself as I am.
Thank you for having such a pleasant way of making everyone you encounter feel better about
themselves. I find it impossible to be in your presence and feel grumpy or negative at the same time!
Thank you for your positive and uplifting presence.
Thank you for your insight and wisdom, and for your willingness to share your decades worth of yoga
experience with so many.
Thank you for your enjoyable sense of humor and for reminding me to be mindful of my tendency to
have too serious of an approach to life. You're right, cutting myself some slack at times is perfectly ok!
Thank you for inspiring me to persevere through challenges and rise above obstacles that enter my path.
Thank you for guiding me towards recognizing my physical, emotional, and spiritual strength.
Thank you for encouraging me to walk through life with grace and passion.
Thank you for providing me with a sanctuary where I can escape from the world when it gets too loud.
Thank you for holding me accountable for remaining kind in thoughts, words, and actions.
Thank you for guiding me to breathe through discomfort until I find ease.
Thank you for caring.
Thank you for being a diamond in my life and in this world.
Also, I want to especially thank you for teaching love, because the only way to save the world is by
loving more.
~Ann E
Asilo Yoga brings excellent to any yin and/or yang practice you seek. Asila gives confidence to all levels of yogis and keeps a steady sustainable queue to follow even if yo can't access the visual. The glorious nature of Asila's ability to interweave the mindful movements to create length and space within ourselves is masterful, all the while using words as reminders as to the intention of it all from other maters. The complexity for which the flow for just one side of the body is created keeps you present in the here and now and chimes amazement as the queues move to the other side of the body. In addition, addition, Aslia's humor keeps the levity floating. I am so grateful for Asilo in my home regularly as a new routine to my family. Kimberly
There are no words to describe Asila, Asilo yoga changed my life. A few years ago I went to a "regular spinning class" and really liked the teacher, so I decided to stay for his yoga class. That was the first time I experienced what yoga really is. From that day I have been on a better life path, on a deep search for what is really important in my life, being present and loving those around me. Asilo yoga is touching, beautiful, and healing for your body mind and soul. Namaste! Ana Wagner.
I can say, without reservation, that Asila's classes have changed my life for the better in immeasurable ways. Her ability to speak to kindness, authenticity, and self love has been (and continues to be) one of the most important aspects to my personal growth over the past years. As a person who typically travels frequently for work, the ability to have access to our practice wherever I am and whenever my schedule permits gives me the opportunity to connect with myself in a manner that respects and values who I am in that specific moment. And they are our practices. While the sessions are asynchronous, you can feel Asila's love and desire for connection that are present in the movements, words, and feelings of each video. Asila's sessions are about so much more than the movement, but rather using movement and breath to see yourself, trust yourself, and respect yourself along with the world and all its beings. You are not alone, you are valuable, and you are loved. You'll feel that during each moment of these practices. – Melinda A
What is Asilo Yoga?
Asilo Yoga is the name of Asila's style. Asilo – sanctuary and yoga – meditation. So, her intention is to offer a sanctuary in which to meditate within an asana practice. Asila's journey into yoga began in 1995 when she stumbled onto some VHS tapes of Bryan Kest (founder of Power Yoga). While going through a difficult time In 2007, a person she hardly knew took her to her first yoga class at a studio. That class left her feeling empowered and would change her life. That point is one that she intends to hold close as she begins each class – the potential the practice has to deeply impact a person. Drawing from the experience of her own practice, she began teaching Yoga in 2008. Since then, she completed her 200 hour certification and attended 2 workshops plus an online teacher training with Bryan Kest. Those workshops and training were a very good reminder of what yoga is –
The yoga (meditation) is primary and the asana (pose) is secondary; the pose only comes after deep breath and calm mind.
Since we're all beautifully unique, the practice of yoga should embody that. Students are encouraged to make the practice as personal as possible. Yoga is not a practice of quantity, but rather a practice of quality of touch. Giving from her heart and soul, with a sense of humor, and an absolute love for sharing the multi-faceted practice of yoga is what Asila intends to bring to each class. All classes are approachable for everyone… "just do it all to your personal degree." Every class is a beginner's class, because each time we're a little different for that Self Care Session. It's subtle but is there and that's really the practice… to "dial-in" to the very subtle level of things and work with "what is" in that unique moment.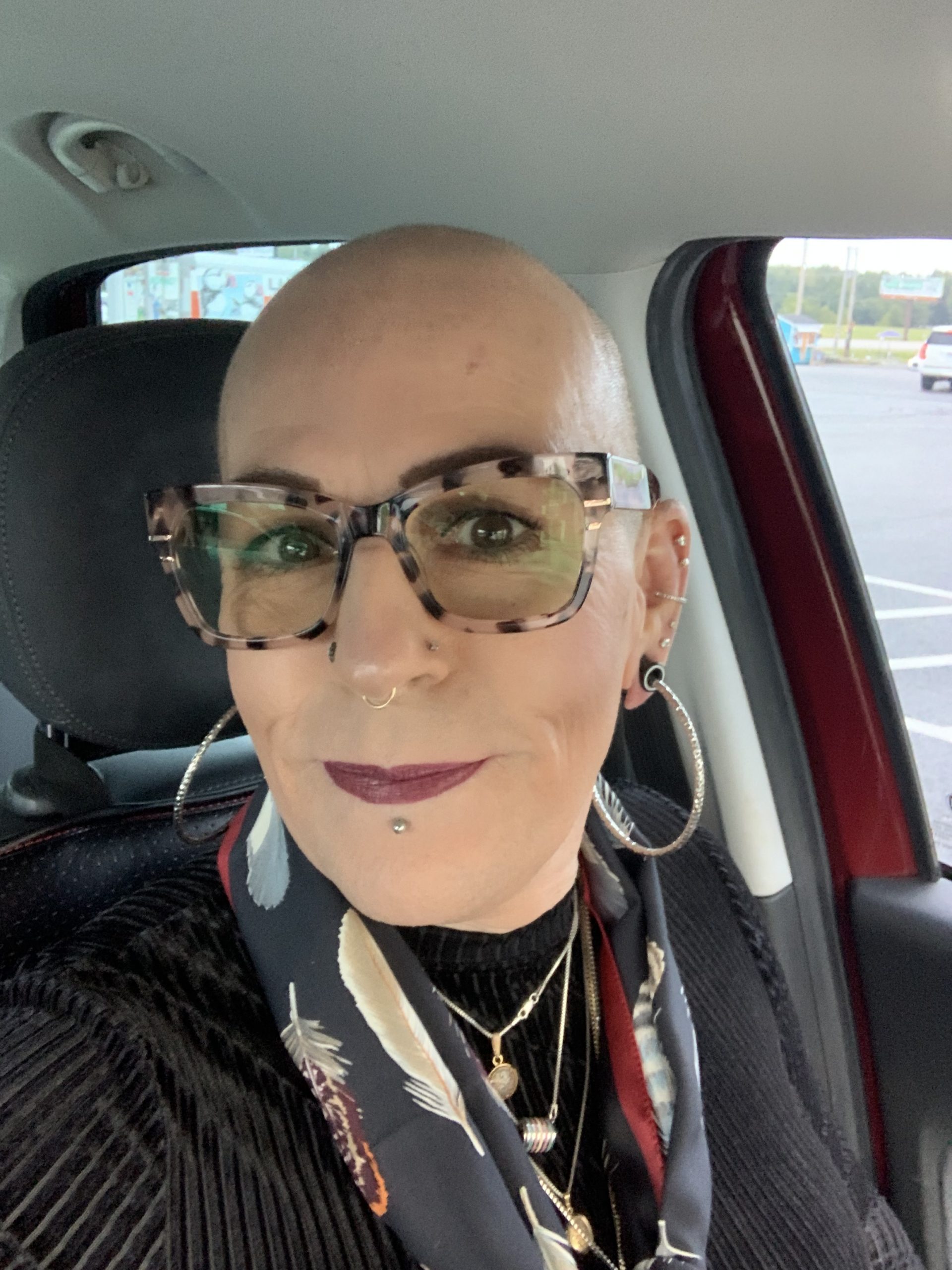 Join Us
Move at home or on the go with Asilo Yoga.
Sign up for online access and be practicing within minutes.